Regular price
$52.00
$52.00
Regular price
Sale price
$52.00
Unit price
per
Sale
Sold out
Powered By 
View full details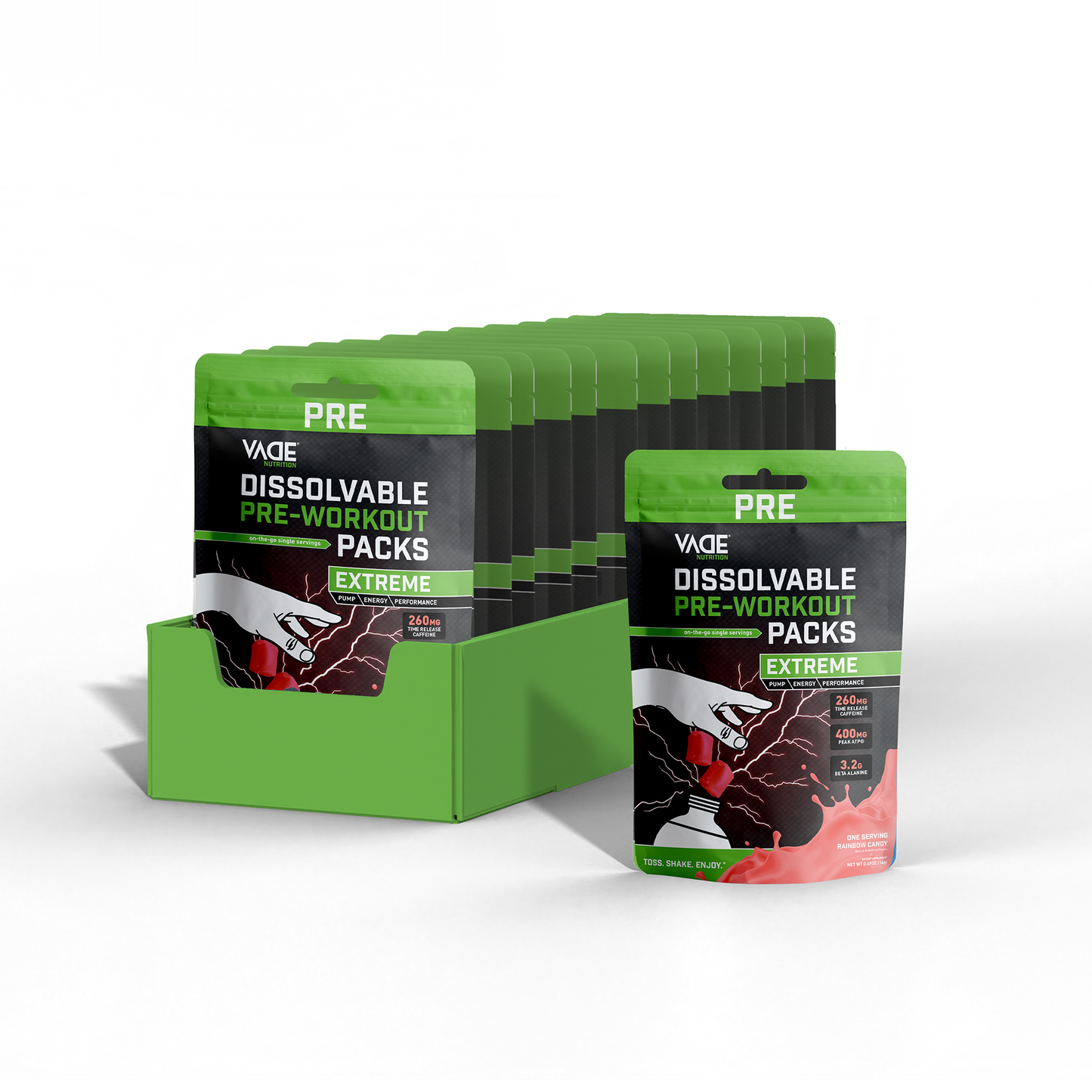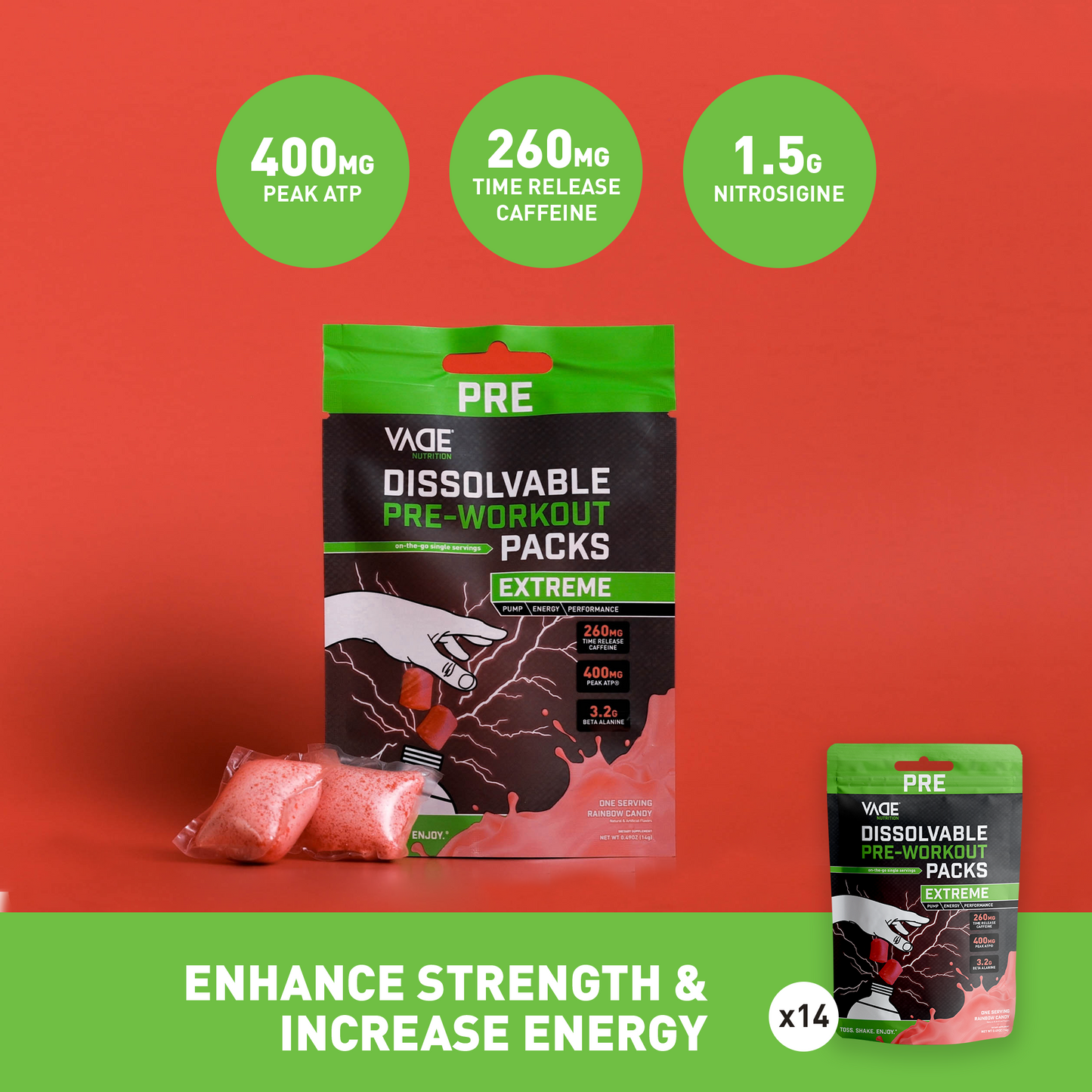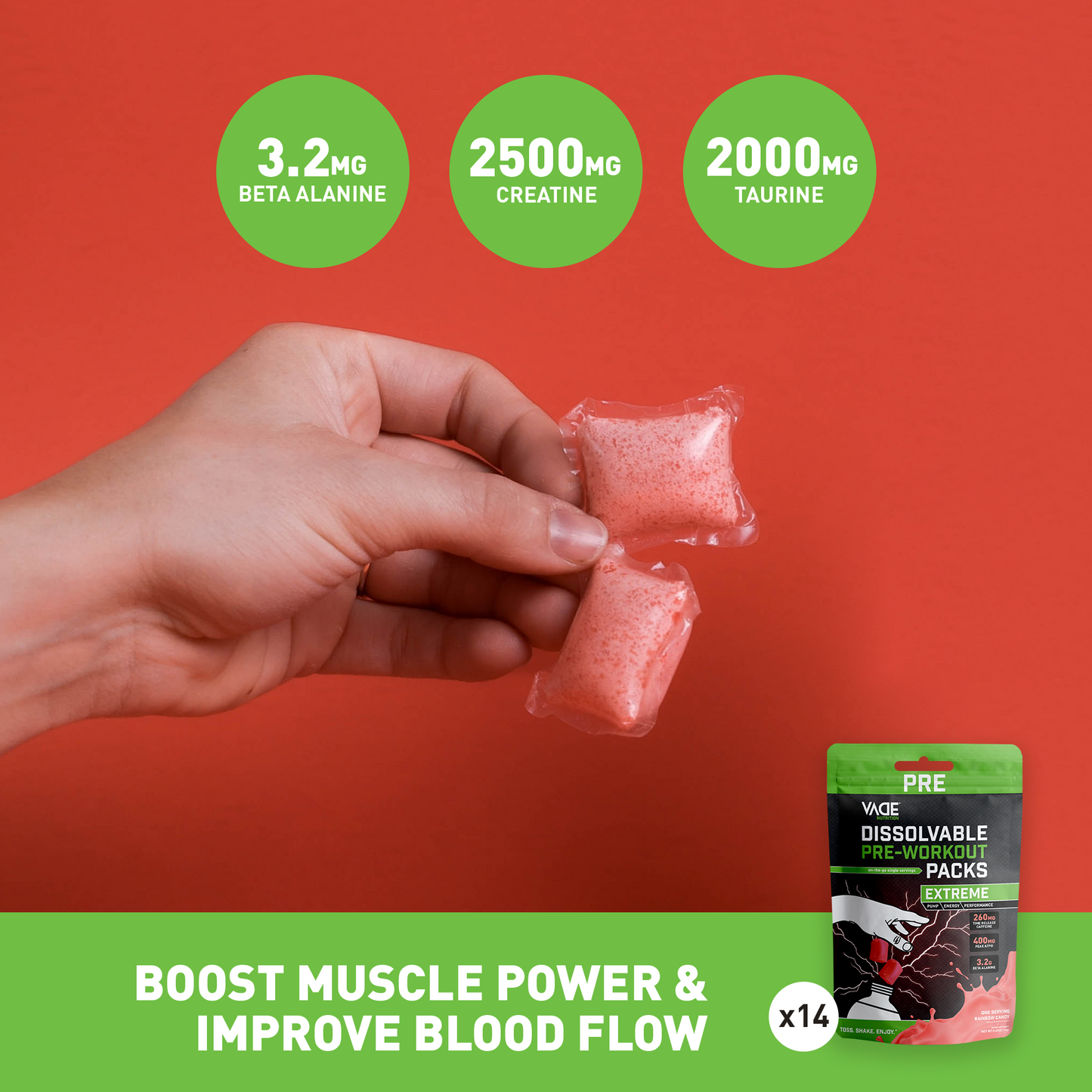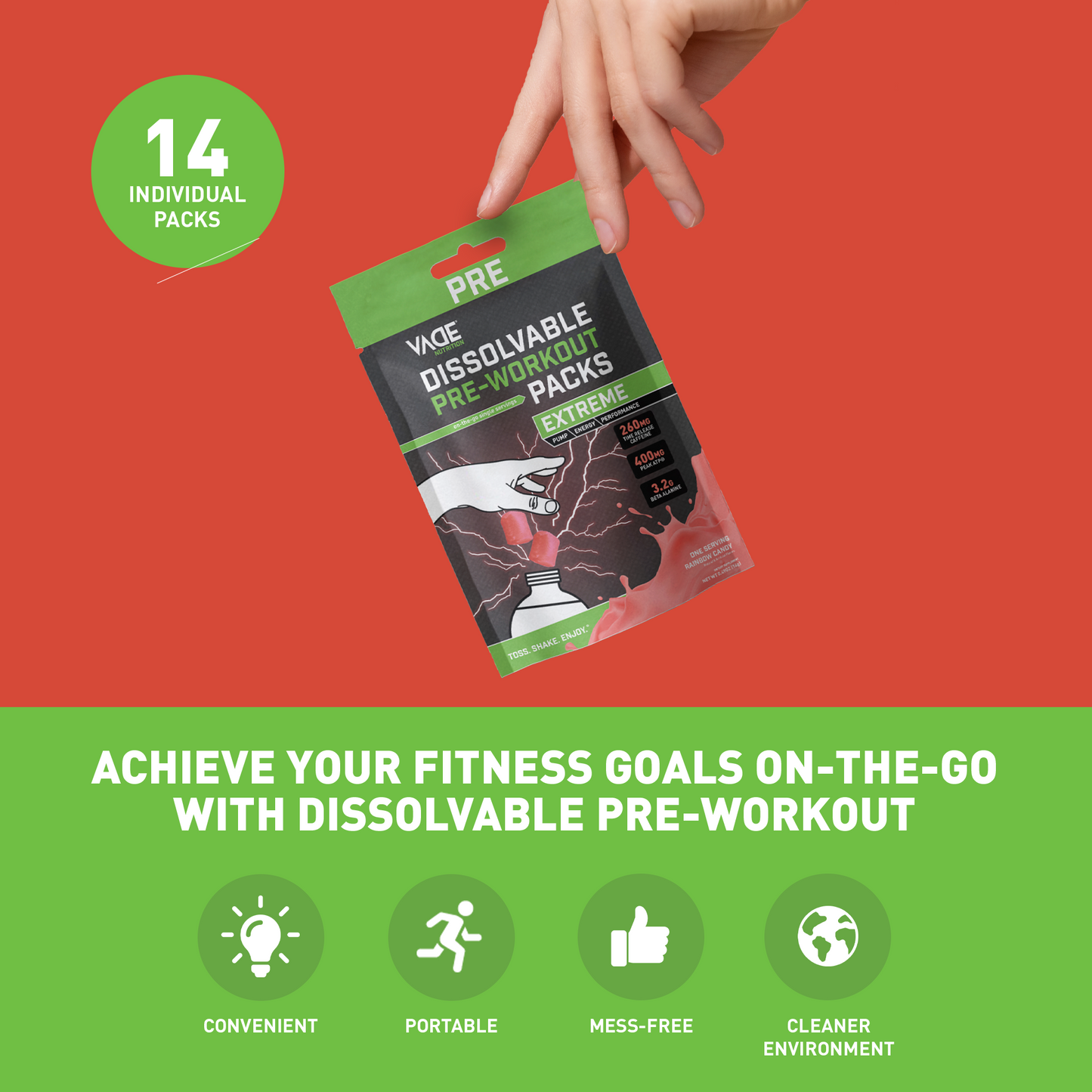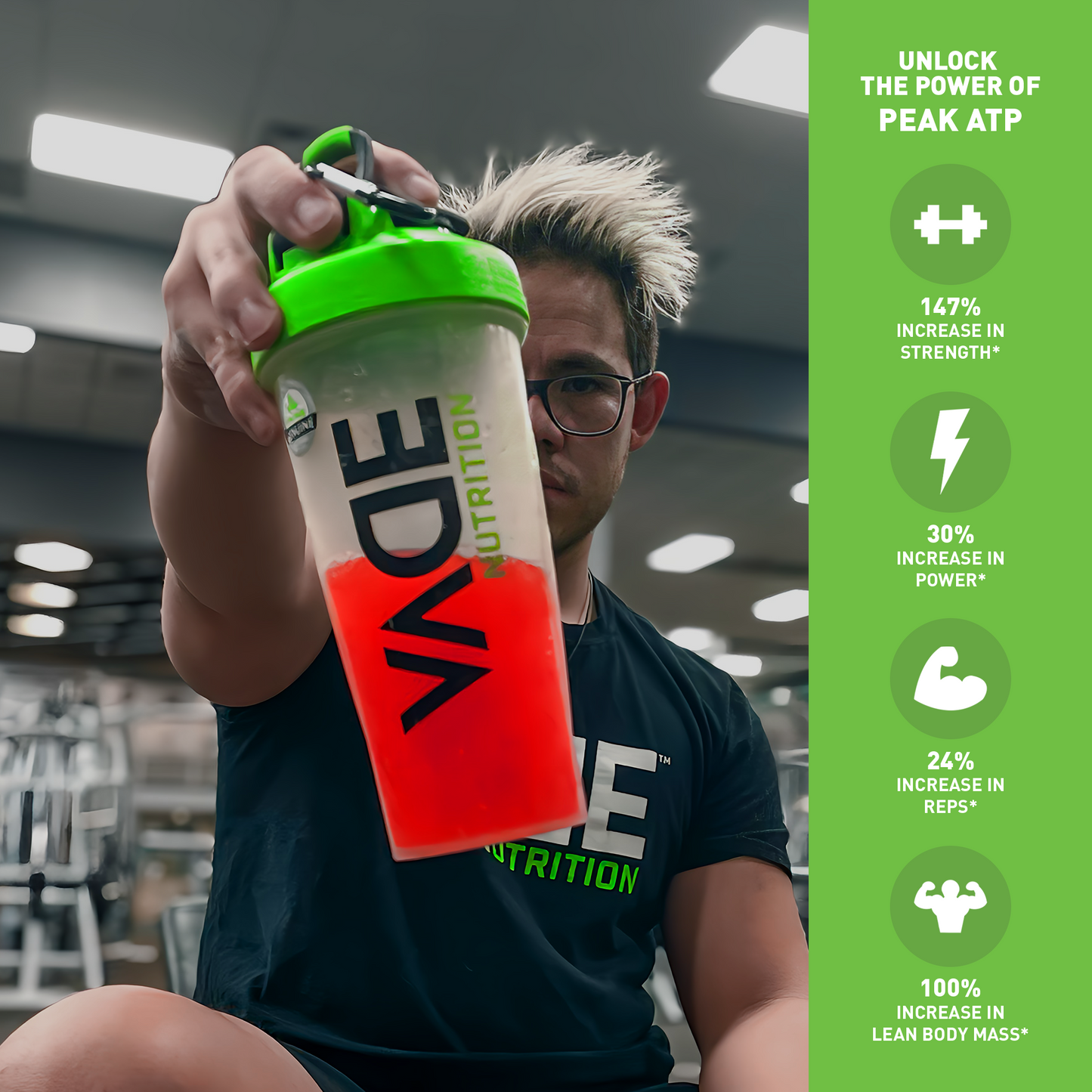 Collapsible content
Description

Are you looking to take your workout to the next level? Look no further than VADE Nutrition's Extreme Pre-Workout! Our pre-workout formula is packed with 3.2 G Beta Alanine, 260 MG Time Release Caffeine, 400 MG PEAK ATP®, and 1.5 G Nitrosigine® to get you ready to take on the toughest of workouts. 

Beta Alanine helps to increase muscular endurance so you can push yourself harder and longer. Time Release Caffeine helps to keep your energy levels up throughout your workout, so you can stay focused and energized. PEAK ATP® helps to increase strength and power during your workout, and Nitrosigine® helps to give you a pump that will have you looking like a bodybuilder. 

And it doesn't just work great, it tastes great too! Our Extreme Pre-Workout comes in two delicious flavors: Rainbow Candy and Sour Gummy Worm. So you can get great results and enjoy the taste at the same time.

Our customers rave about how great our pre-workout works. With VADE Nutrition's Extreme Pre-Workout, you can get the best results in the gym and get the most out of your workout. Try it today and see what everyone is talking about!

3.2 G Beta Alanine
260 MG Time Release Caffeine
400 MG PEAK ATP®
1.5 G Nitrosigine
Ingredients

Sour Gummy Worm:

Citric acid, Natural and artificial flavors, Sucralose, Acesulfame potassium, Inulin, Malic acid, FD&C Blue #1 Aluminum Lake, Polyvinyl alcohol, Propylene glycol, Cellulose gum, Glycerin, Water, Xylitol, Sorbitol, Polysorbate 80

Rainbow Candy:

Inulin, Natural and artificial flavors, Citric acid, Sucralose, Acesulfame potassium, FD&C Red #40 Aluminum Lake, Polyvinyl alcohol, Propylene glycol, Cellulose gum, Glycerin, Water, Xylitol, Sorbitol, Polysorbate 80
Instructions

Add two (2) Dissolvable Pre-Workout Packs to 6-10 oz of water and mix until blended. Drink 15-30 minutes before working out. Shake or blend for about 10-20 seconds, or until smooth.   Do not remove the pre-measured pre-workout pack from its clear dissolvable film. This product is intended to be consumed as a beverage after being dissolved in liquid. Do not eat, ingest or swallow whole, for risk of choking. Store in a cool, dry place. Keep out of reach of children. *These statements have not been evaluated by the food and drug administration.

This product is not intended to diagnose, treat cure or prevent any disease.

Warning: Consult your healthcare provider prior to use if you are pregnant, nursing, taking medication or have any medical conditions.

Notice: Use this product as a food supplement only. Do not use for weight reduction.